is as of today a one time comedy wonder that hopefully will bloom again soon…
To save up admin time, here is the invitation text for the launch event in december 2022.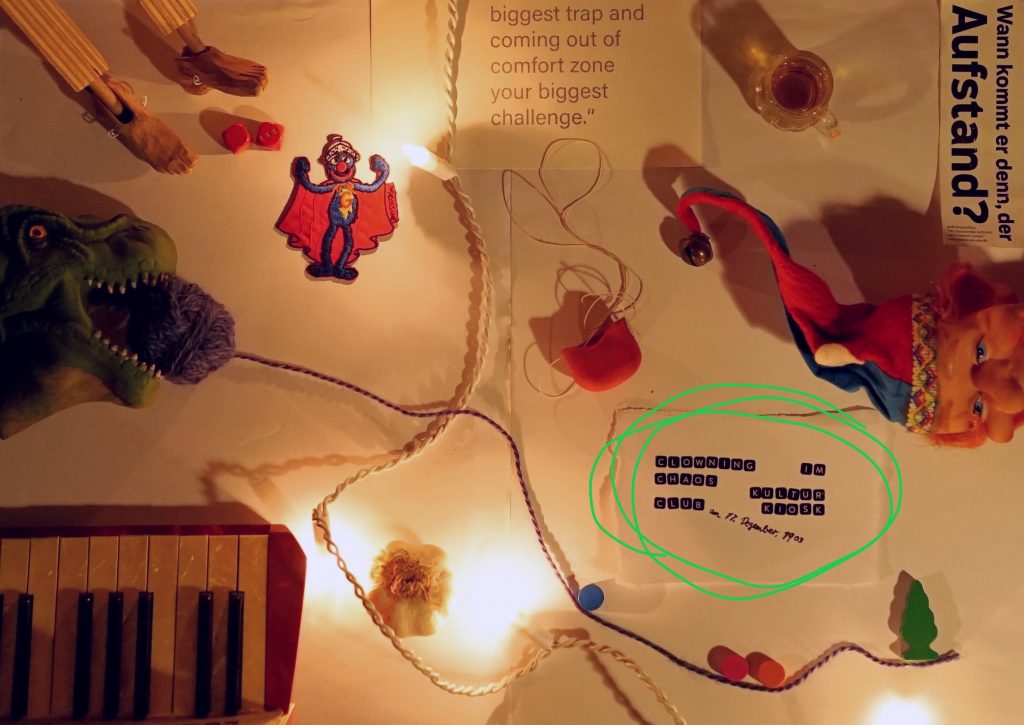 The long-fancied frenzies format of a stage for nonsense will now premier under the name Clowning Chaos Club.
There will be material (from silk to poison to branches) and a stage.
And on it, many things are possible: finished sketches, written improvisation, scenes that are being created at the moment;
music, clowning, performance, reading, theatre... solo, duo, with everyone.

Background?
A thirst for fast, silly improv in front of an audience inspired by a clowning stage, the Wig Wam Wonder Jam (Edinburgh Festival Fringe).

And us?
We (that's two three Fringe fans plus the two very first funny people in Stuttgart) want that too.
We, still pandemic-stricken and in the absence of such a format, want more quick try-outs in front of an audience.
We have a place whose floor can become our stage (and a bar is great).
We think anything is possible really.
If you'd like to get in touch, contact me!